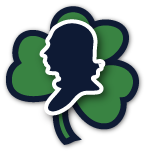 Printing is not supported at the primary Gallery Thumbnail page. Please first navigate to a specific Image before printing.
Notre Dame Law School

Fireside Chat with Justice Samuel Alito

Moderated by Prof. Bill Kelley

Notre Dame Law School

Hon. Diarmuid F. O'Scannlain, United States Circuit Judge, United States Court of Appeals for the Ninth Circuit, speech titled Affirmative Action at the Supreme Court Today delivered on September 11, 2014 at the Notre Dame Law School.