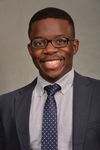 Title
Mosupatsela Karabo Vika Moleah, 1990–2016
Description
In 1990 Karabo was born in Delaware, the second child of Alfred and Thabisile Moleah.

At age 5 the family moved to South Africa to usher in the end of apartheid. Even at that age he had already laid out his plans for becoming a lawyer, insisting he would return to the US to attend law school. At age 10, the family moved to Vienna, Austria. There he had some of the most important years of his development at the American International School, where he met several of his life-long friends. In addition to discovering a love for skateboarding. At 15, following the untimely death of his father, Karabo returned to South Africa, completing his high school at Crawford College North Coast. There he excelled in oratory and debate.

For his undergraduate studies, he went on to attend Temple University in Philadelphia, where he graduated cum laude in criminal justice. His love of debate and his passion for persuasive speech continued, culminating with strong performances in national mock trial tournaments. Following undergrad, he was accepted to the University of Notre Dame for law school, where he was known as a "bringer of change" to the class of 2016.
Recommended Citation
Notre Dame Law School, "Mosupatsela Karabo Vika Moleah, 1990–2016" (2016). Memorials and Tributes. 2.
https://scholarship.law.nd.edu/memorials/2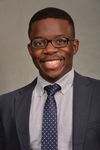 COinS