Preview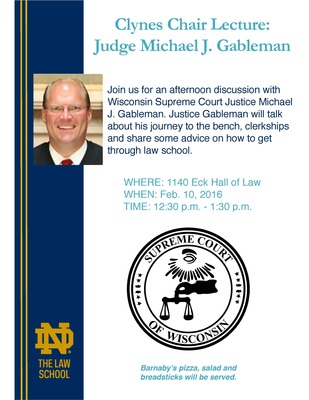 Description
Clynes Chair Lecture: Judge Michael J. Gableman
Join us for an afternoon discussion with Wisconsin Supreme Court Justice Michael J. Gableman. Justice Gableman will talk about his journey to the bench, clerkships and share some advice on how to get through law school.
WHERE: 1140 Eck Hall of Law WHEN: Feb. 10, 2016 TIME: 12:30 p.m. - 1:30 p.m.
Barnaby's pizza, salad and breadsticks will be served.