Preview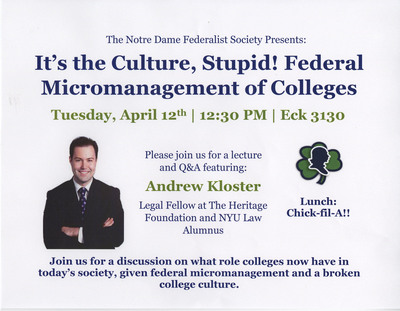 Description
The Notre Dame Federalist Society Presents:
It's the Culture, Stupid! Federal Micromanagement of Colleges
Tuesday, April 12th I 12:30 PM I Eck 3130
Please join us for a lecture and Q&A featuring:
Andrew Kloster
Legal Fellow at The Heritage Foundation and NYU Law Alumnus
Lunch: Chick-fil-A!!
Join us for a discussion on what role colleges now have in today's society, given federal micromanagement and a broken college culture.