Preview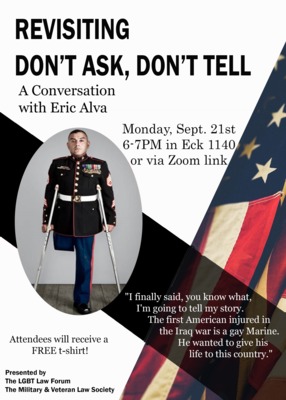 Description
A Conversation with Eric Alva
"I finally said, you know what, I'm going to tell my story. The first American injured in the Iraq war is a gay Marine. He wanted to give his life to this country."
Monday, Sept. 21st 6-7 PM in Eck 1140 or via Zoom link
Attendees will receive a FREE t-shirt!