Preview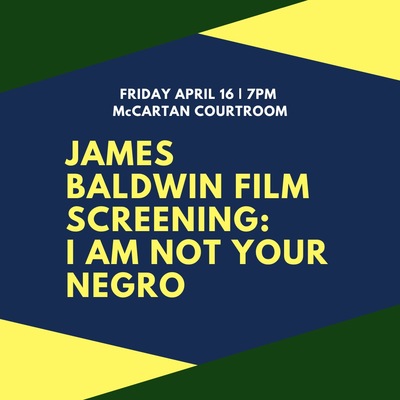 Description
FRIDAY, April 16 at 7:00 p.m.
The NDLS Program on Ethics, Compliance and Inclusion, the American Consitution Society and the Federalist Society are—in relation to our Book Discussion Series on Race—collaborating to screen the film "I Am Not Your Negro" at 7:00 p.m. in the McCartan Courtroom.
"I Am Not Your Negro" is a thrilling introduction to the work of essayist and novelist James Baldwin. This 90-minute award-winning documentary explores the history of racism in the United States through Baldwin's reminiscences of Civil Rights leaders Medgar Evers, Malcolm X, and Martin Luther King Jr., as well as his personal observations of American history.