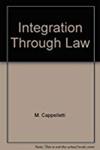 Title
Integration Through Law: Europe and the American Federal Experience
Description
Book Chapters
Donald P. Kommers, Federalism and European Integration: A Commentary, in Integration Through Law: Europe and the American Federal Experience 603 (Mauro Cappelletti et al. eds., 1985)
The purpose of this particular commentary is to take sock of single-nation studies, to identify their common threads, and to underscore certain problems in the study of federalism as a legal and political phenomenon. The commentary concludes with a few observations about the comparative value of the federal experiences under study to the European Community.
Donald P. Kommers & Michael Waelbroeck, Legal Integration and the Free Movement of Goods: The American and European Experience, in Integration Through Law: Europe and the American Federal Experience 165 (Mauro Cappelletti et al. eds., 1985)
The purpose of this paper is to consider the relevance of the American federal experience to the European Community's effort to create a common trading area free of restrictions on the movement of goods between its Member States. What is being attempted in Europe is nothing less than the creation of a supranational legal order reminiscent of the unified transcontinental legal order that has been achieved in the United States.
Publisher
Walter de Gruyter & Co.
Keywords
democracy, Europe, United States, constitutional law, federalism, Supreme Court, European economic community countries, federal government, common trading area
Disciplines
Comparative and Foreign Law | Constitutional Law | European Law | Law | Law and Politics | Supreme Court of the United States
Recommended Citation
Kommers, Donald P., "Integration Through Law: Europe and the American Federal Experience" (1985). Books. 360.
https://scholarship.law.nd.edu/law_books/360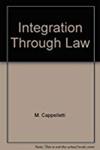 COinS